Beki Stevenson, co-founder of this Moroccan leather brand, was recently invited to an exclusive business networking event by Dragon's Den businessman Theo Paphitis, after winning a competition through the celebrity entrepreneur last year. Here she gives us a little insight into her business journey so far.
What's the story behind your business? How did you get started?
Berber leather came about through a chance meeting that my Dad had. He runs his own education-based business that did a project involving some teachers in Morocco. As a thank you gift they gave him a handmade leather satchel which got so many compliments that we both felt it was something we could try and make a business out of! We started with our satchel range and two-and-a-half years later it's expanded to have ranges of ladies handbags, travel bags, purses and belts!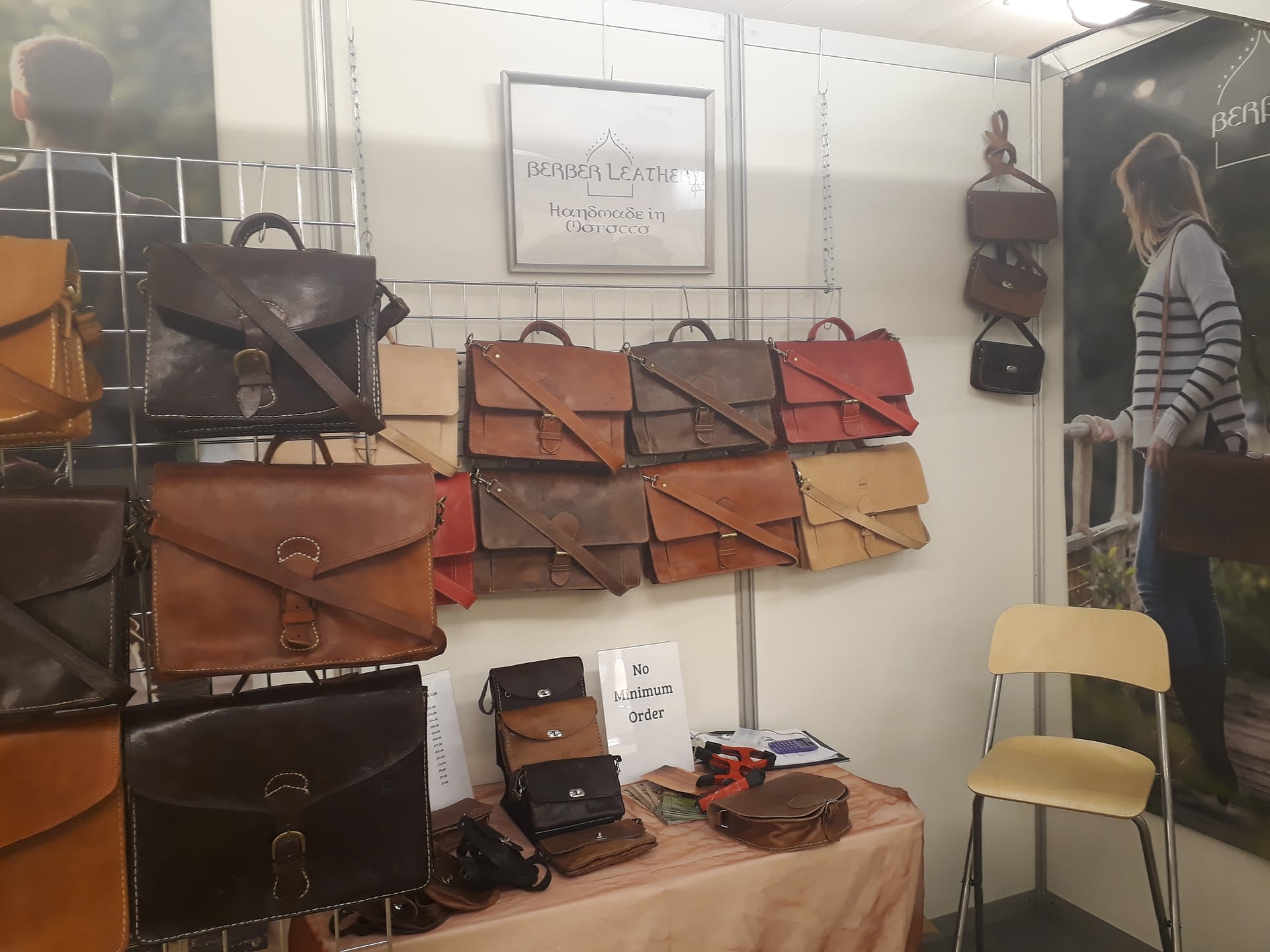 What's a typical day like for you?
I don't think I actually ever have a typical day! I do everything for the business so every day is different depending on what needs to be done. It could be a day checking over stock that's arrived, quality checking and branding. It could be packaging up orders for our stockists, it could be design work for business cards or leaflets, I could be on the road at shows up and down the country selling our items – the list is just endless!
What's the toughest part of running your own business?
For me, it's often time management. I often find myself juggling so many tasks that have short deadlines. I've definitely improved over the years but I still occasionally find it's 7pm and I'm still in the office trying to get everything done. I have to make a conscious effort to make sure I have a good work-life split and that I don't get burned out.
And the best part?
I love that I do get to do everything for the business (even though I moan about it sometimes).  I have learnt so many things since starting and I think that every day I learn something new and make improvements, or do things that I wouldn't even think I was capable of before I started. I love that every day is different and that I'm not sat in front of a computer doing the same thing day in, day out. Oh and of course the fact that I get to go to Morocco when looking for new products!
What are your top three business goals for the future?

To expand to the point of being able to employ someone to work alongside me, or even a team of people!
To get the Berber Leather name well known, I'd love for people to have a similar recognition of my brand as of some of my competitors.
To be better at time management. I am getting there with that one… slowly!
What's your top marketing or social media tip?
Don't feel bad about scheduling social media posts. We schedule a lot of our tweets and posts because as I've mentioned above time management can often be an issue. That's not to say we don't ever post anything live, and we are always there to respond to comments and chat to people on social media, but knowing tweets are scheduled to go out prevents a lot of the "I haven't tweeted today!" panic at 5pm.