Jo Garlick Art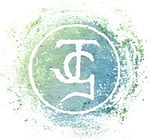 Short Business Description:
Artist
Long Business Description:
Jo has lived in the Yorkshire Dales all her life and is fascinated by all elements of the natural world, especially wildlife.  She works predominantly in soft pastels and loves the versatility and immediacy of the medium, using it to create vibrant pictures of British wildlife and a broad spectrum of landscapes, inspired by the character and heritage of the area.  A keen interest in both history and walking has influenced some of her more recent landscapes.  She is currently exploring and developing a new range of work focusing on printmaking and illustration.
www.facebook.com/jogarlickartist
www.instagram.com/jogarlick/