Emily Rowe Rawlence runs the NASH in Hawes, a vibrant community space offering a mixture of dance, arts, theatre productions, yoga classes and much more. Together with her husband she's worked hard to make this dream a reality and is passionate about bringing the unexpected to the Upper Dales.
What's the story behind your business? How did you get started?
My husband and I were living in London but weren't sure it was the right place for us.  We were juggling work and caring for two tiny children without family around us for support.  My husband is from Hawes and when the old 'National School' came on the market we were enchanted and intrigued.   Its magical beck-side setting felt a world away from our ex-council flat on a busy smog-filled road.  We both felt a sense of calling.
It was a BIG project.  The National School had once been used for community events, but it had been empty for many years and was damp, crumbling and dilapidated.  It was early 2014 and property prices in London were doing well.  We realised that if we sold our flat we might just have enough to renovate the community room and also do up the school master's house next door for our family to live in. I was tentative about moving away from London and its buzz but much of this was inaccessible to us as parents of young children. We asked ourselves: "Could we renovate the National School and reopen it as a space for classes and the arts?"
Our offer was accepted and the whirlwind commenced.  It was two years and countless late nights before "The NASH", short for National School Hawes, reopened in March 2016.  Since then it has been in regular use for yoga workshops, ballet school, dance summer school, public debates, theatre, exercise classes, piano lessons, church gatherings and more.  The NASH is a Community Interest Company with five directors.
What's a typical day like for you?
Varied!  Answering emails, researching ideas, promoting activities and bid-writing.  The NASH programme is a combination of people hiring the space for their own activities – such as yoga and exercise – and us organising events ourselves.  My passion is the arts and I spent a long time raising the funds to install a professional sprung wooden dance floor so that the ballet school taught by Janet Seymour could continue to thrive. The floor was funded by the Yorkshire Dales National Park Authority's Sustainable Development Fund and the Big Lottery and was fitted by Harlequin. It's amazing to think that our little venue in Hawes has a floor of the standard that is seen in major urban venues and dance studios all over the world.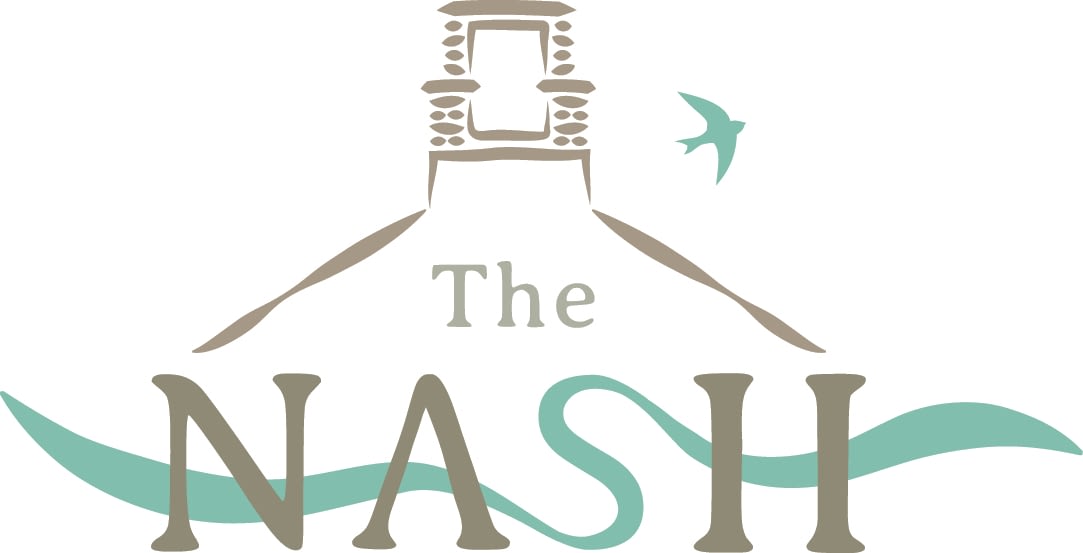 The new floor has been a springboard, as I am now organising a four-day dance and arts summer school to take place 31st July – 2nd August in which four specialist practitioners will come in to teach children aged six to 10 modern dance, theatre dance, breakdancing and felting (making felted dancers).  I am mega excited about it all, especially the breakdancing; you'd never expect to find breakdancing taking place in an old building at the top of a little cobbled hill in the high fells! The more unexpected the better.  Similarly last year we hosted a fantastic piece of theatre called 'Portrait' in which a young woman from Croydon explored black female stereotypes through monologue. It took our audience to a different place and they loved it.
Local children and adults should be able to enjoy similar opportunities to those in urban areas, it just takes a bit more work to make it happen.
What's the toughest part of running your own business?
Finding the time to do everything!  In particular promoting events and researching and writing bids take time.  Hawes is a faraway place and bringing external practitioners here costs more than in urban areas where they don't need to travel as far.  Like most people in the Dales my husband and I both have additional part-time jobs so it's a continual juggling act.
And the best part?
The events themselves and the experiences they lead to.  I love watching children learn to dance and being inspired.  We have signed up to the rural touring scheme run by Rural Arts in Thirsk and are now booking some really exciting plays and performances that will be a thrill to watch.  Our last production – Chip Shop Chips by Box of Tricks Theatre – came in March.  It was a love story set in a Chippie in which the audience sat cabaret-style at tables and the actors served fish and chips as part of the performance.  My brother-in-law runs the Chippie in Hawes and kindly agreed to sponsor the event by supplying fish and chips at cost. Watching some top-quality immersive theatre whilst munching fish and chips was about as good as it gets.  The NASH is a small venue – around 40 audience capacity for performances – and it's exciting being so close to the actors, we call it "living room theatre".
What are your top three business goals for the future?
My goals are all related to projects.  I'd like to continue hosting occasional top-quality performances and also trial some cinema screenings.  I have a series of arts workshops for young people I'd like to get off the ground, and I'm also researching a heritage project in which young people explore the interesting history of schools in the Dales.
What's your top marketing or social media tip?
Use Canva to create distinct graphics for social media posts.  It's free and basically like a mini Photoshop: www.canva.com
How can people find out more about what you do?
Our new website designed by Purple Creative Studio has just launched – www.thenashhawes.org – check it out!