This businesswoman needs no introduction. Working out of her tranquil treatment rooms at the stunning Aske Stables in Richmond, she has built a strong reputation for high quality beauty treatments and health therapies, and is well-known for her passion for healthy skin. Kathy Scott, over to you.
What's the story behind your business? How did you get started?
Twenty-five years ago I was an HR manager and then a training and development specialist working around the world with big blue chip companies dealing with culture change, management development, developing values-driven workplace policies and spending a great deal of my time in an aeroplane, hotel, train, car, and rarely at home. I also trained as a homeopath as my interest in all things alternative / health and wellbeing was well and truly stimulated as my own health was under pressure. I was intellectually stimulated by my job but had no sense of personal satisfaction. Was I making a positive contribution to the world? It didn't feel like it.
At the grand old age of 42 I met my beloved other half and we got married. Why be away from home constantly and never see the man of my dreams? We made a values-based decision and I made a career change.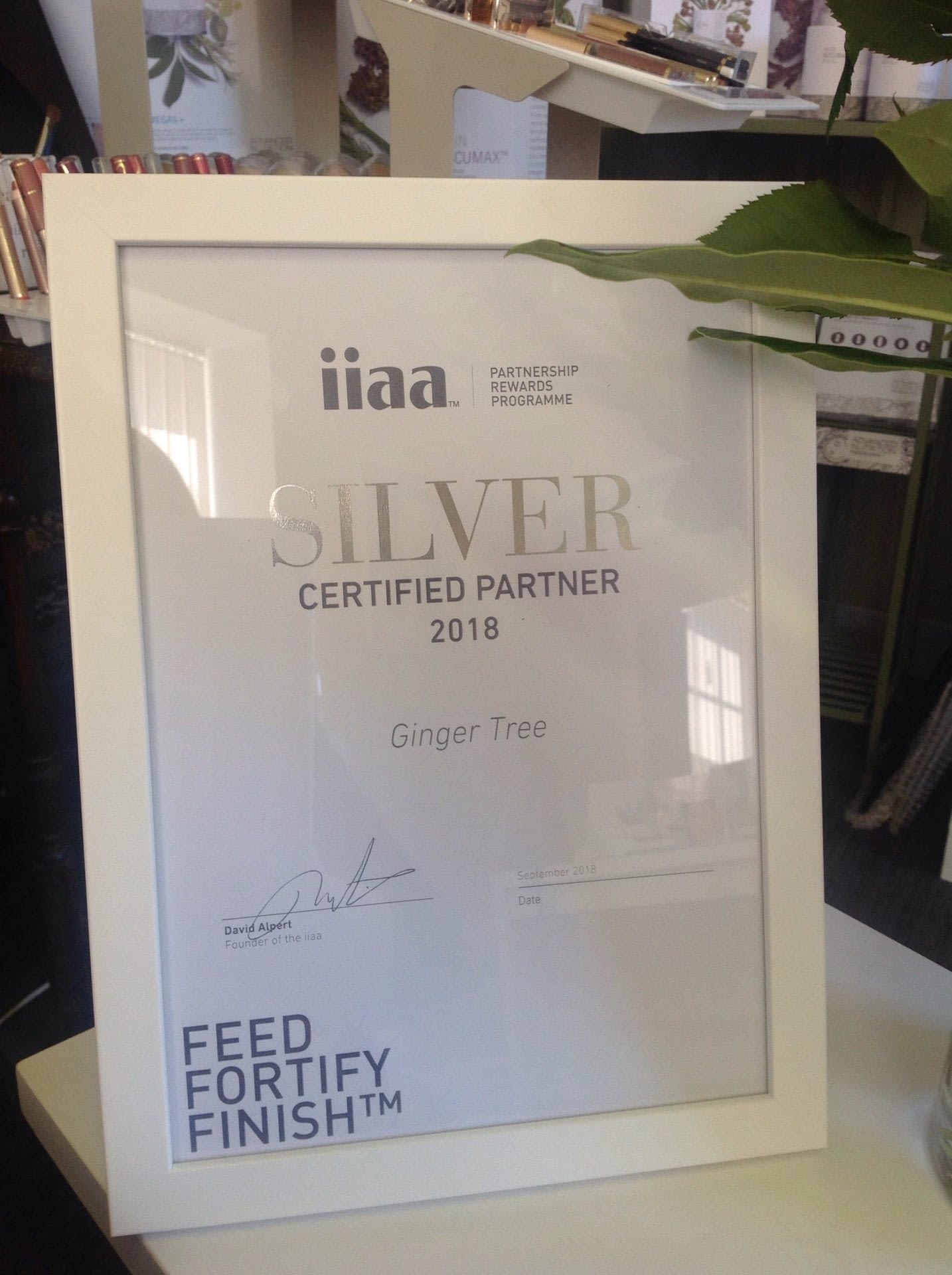 Since 2005 I have run Ginger Tree Holistic Health & Beauty and have loved my work. The business has developed over the years to emphasise different aspects of the world of wellness and beauty. 
Ginger Tree was born out of a passion to offer holistic and beauty treatments in a genuinely first class, personal and peaceful environment. An environment where commitment to quality organic and scientifically proven products work in harmony with the needs of the individual. It's not one size fits all at Ginger Tree.
The name comes from the book The Ginger Tree by Oswald Wynd which was a TV series in 1989. A story of unstinting passion and a woman carving out her career in the face of opposition. It was a beautiful, haunting story and I never forgot it.
What's a typical day like for you?
I am an intuitive and skilled therapist trained in a range of massage and bodywork techniques including: ayurvedic, aromatherapy, hands free, muscle release / muscle energy techniques, Swedish massage and Langellotti Tri-Therapy and an experienced practitioner of other holistic therapies such as reflexology, Indian head massage, Hopi Ear Candling and homeopathy.
Since 2016 I have noticed an increase in skin health related problems and whilst passionate about good ingredients and educating clients on what they are using on their face and bodies, I have developed my skills and qualification levels to meet what I see is an increasing need for effective, results and science driven skin solutions.
The focus of my business moving forward is to combine my holistic approach and knowledge with the best non-invasive skincare technology and treatments, combined with organic and scientific cosmeceutical products that get real results whilst strengthening and restoring the skin's integrity.
Skin health is my personal passion and I'm on a mission to make Ginger Tree the number one holistic destination for skin health in the North East following the philosophy of Feedyour skin from within, Fortify your skin with active topical products and Finishyour skin with clean make up that protects and supports skin health.
Based on a detailed skin consultation, including an Observe Skin Diagnostic analysis, I create bespoke solutions to skincare problems, rather than you selecting one type of facial or treatment. I would advise you how to incorporate CACI non surgical facelift microcurrent facials, LED light treatments, Environ Galvanic facials, AlumierMD enzyme and chemical peel facials, manual lymphatic and aromatic facials into your skincare routine and all tailored to your skin needs.
I co-operate with other therapies such as osteopathy, physiotherapy, acupuncture and podiatry from tried and tested practitioners and am happy to refer my clients onto whichever therapy is in my client's best interests.
What's a typical day like for you?
They are all different, but usually start very early and finish very late! Part of the challenge of providing bespoke services is the need to think fast on your feet and ensure the client gets good follow up
What's the toughest part of running your own business?
Doing everything from cleaning to ordering to providing the services to marketing, accounting, paperwork, continuous professional development – there's a lot to do.
What are your top three business goals?
Be the number one provider in North East for non-invasive, high-quality, led by science not trends skincare treatments and products
To not work seven days a week
Be an award winner again in 2019
What's your top marketing or social media tip?
Can't beat a personal message borne out of personal experience!