Fancy reading about the exciting early days of a small business? Heather Cumpstone set up Land of Rope and Glory just over six months ago, after toying with the idea of running her own creative enterprise from home for some time. With plenty of bespoke products already available, Heather shares how she manages her workload and the importance of maintaining integrity at all times on social media.
What's the story behind your business? How did you get started?
It was both a long time coming and also quite an impulsive move! I've always wanted to run my own small creative business, but it never felt like the right time. In the summer of 2016, my little boy was born unexpectedly very poorly and needed some time in Neonatal Intensive Care. It wasn't really until he was fit and well and we were home that the trauma of it all hit me, and I was diagnosed with severe Post-Traumatic Stress Disorder; I received the most amazing care and treatment from the North Yorkshire IAPT Service.  As a family, we made the decision for me not to return to work as a Teaching Assistant, but rather take some more time at home with Theo.
My husband Andrew works at Outhwaite Ropemakers in Hawes and came home one evening in January of this year with an idea, having already chewed it over with his late boss, Peter Annison. With Peter's encouragement, Andrew wondered if we could grow a small business, using the skills and contacts we already had, that would enable me to work from home.
Very soon the seeds of Land of Rope and Glory began to grow in our minds and we decided to just go for it. It's hard to articulate why, but it just felt like the right time for a new venture: sometimes you just know. So, with a toddler still at home and Andrew still at Outhwaites full time, we developed a range of hand-made rope products that we would sell online via Etsy and our own website. That was only just over six months ago, and since then the range has developed into multiple homeware collections and we're in the middle of getting our Christmas Collection ready for the festive season!
What's a typical day like for you?
There is no typical day; the only thing that remains the same is that I've got my two-year-old sidekick with me! Getting orders made and sent out is always the priority of the day, and then paperwork, product development and marketing has to fit around family life, with Theo at home with me and two older daughters at school.
What's the toughest part of running your own business?
I always thought that working from home would be the dream! In a way it is, but it's very hard to separate work from home life when it all happens in one place. It's not easy to ignore the breakfast dishes by the sink when you're in the next room! The mum guilt is very real too, trying to find that elusive balance between really being 'at home' with my little boy, but also trying to grow a successful business.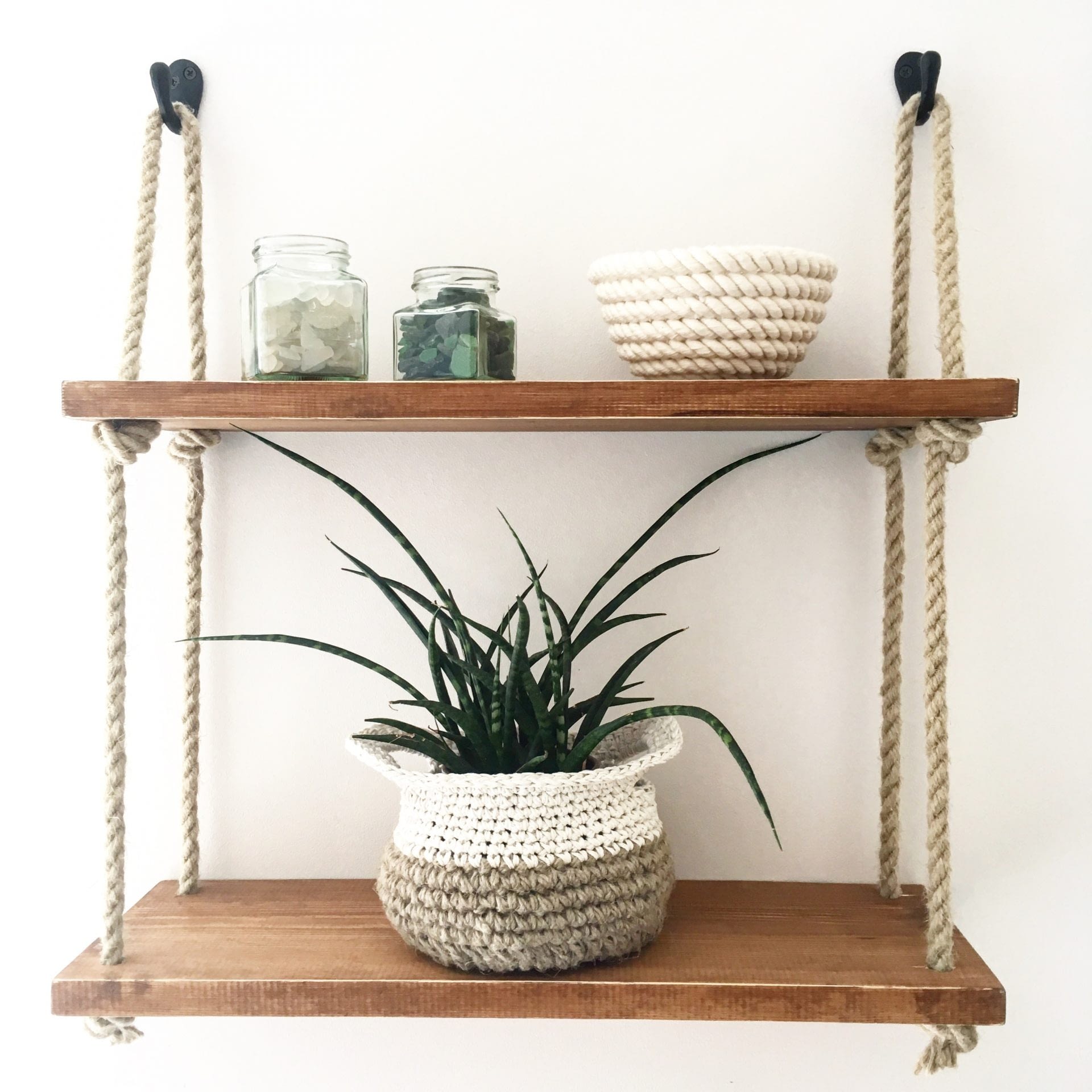 And the best part?
I once read that when you buy from a small business there is a real person that does a happy dance, and it so true!  The feeling when someone choses to buy something you have designed and made yourself is incredible.  The creative part of Land of Rope and Glory makes the hard work and long hours worth it. 
What are your top three business goals for the future?
A short-term goal is to have our Christmas Collection finished well before Mariah and Michael Bublé start to grace the radio waves once again! We'll be at Crafts in the Pen in Skipton in November with all things festive – so do come and say hi if you're there!
A medium-term goal is to have a presence in more craft markets and shows over the next year: it's a great way for people to see our collections in person and for us to chat to customers.
I guess our ultimate long-term goal is to establish a brand that is widely known and loved!
What's your top marketing or social media tip?
Social media is an ever-changing platform and, although it's a vital tool for small businesses to use in marketing and networking, it can be tough to navigate through. My top tip is to grab hold of your integrity and don't let go! Cheer others on and don't play games for the sake of numbers, but rather build an authentic community around your business and engage with that community – Instagram is great for this. We chose to put a strong 'personal' emphasis on Land of Rope and Glory's social media accounts; people are interested in the faces, the family and the story behind a business.   
How can people find out more about what you do?
We have a Facebook page and an Instagram account on which we share our journey during these early days of Land of Rope and Glory, for example the 'juggle struggle' of mothers in business, and working it out as we go. We also have a blog on the website that will be getting a lot more attention in coming months – you can find it on the menu bar of the home screen.