Jessica was bitten by the weightlifting and fitness bug in 2014 and now runs her own studio. She is also a national weightlifting medal-winner, having scooped silver at the British Championships in 2016 in the 58kg category. Here she chats about the structure of her work day and how she fits in time with her young son around clients and classes.
What's the story behind your business?
I got into weightlifting in 2014 and as I spent more time in the gym, learning from coaches and those around me, I saw a huge change in my physical and mental wellbeing and wanted to get involved.
I started by coaching part time in the gyms where I trained, then moved to renting floor space and teaching classes in a gym, before moving onto running my own studio. The studio came about quite quickly, from mentioning to a client I'd like my own space eventually to just two months later moving in next door to his carpet shop. Nick was in the process of clearing out the unit to move to a bigger one next door and thought it would be perfect for what I wanted. He was right, although I did think I was slightly mad! My son was 7 months old at the time of shaking hands and agreeing to the tenancy agreement. I wondered if I'd find the right balance. Thankfully a lot of other people believed in me and it's been a huge success.
What's a typical day like for you?
I don't have a typical day, which is what I love. Every day is different: For example, on Fridays I hold a 'Mums and Youngs' class mid-morning for an hour, that I take my son to, and that's the working day done. However on Wednesday, I leave the house at 6:30am, get back at 12pm and have a few hours at home, then I go back out again from 3:30 to 8pm. I'm lucky to currently work 10 minutes away from home, and my mum is on hand for childcare.
What's the toughest part of your job?
Motivating myself to learn new things. It's very easy to get stuck in a rut with how it's always been. Carving out time in my timetable to keep my knowledge up to date can be tricky.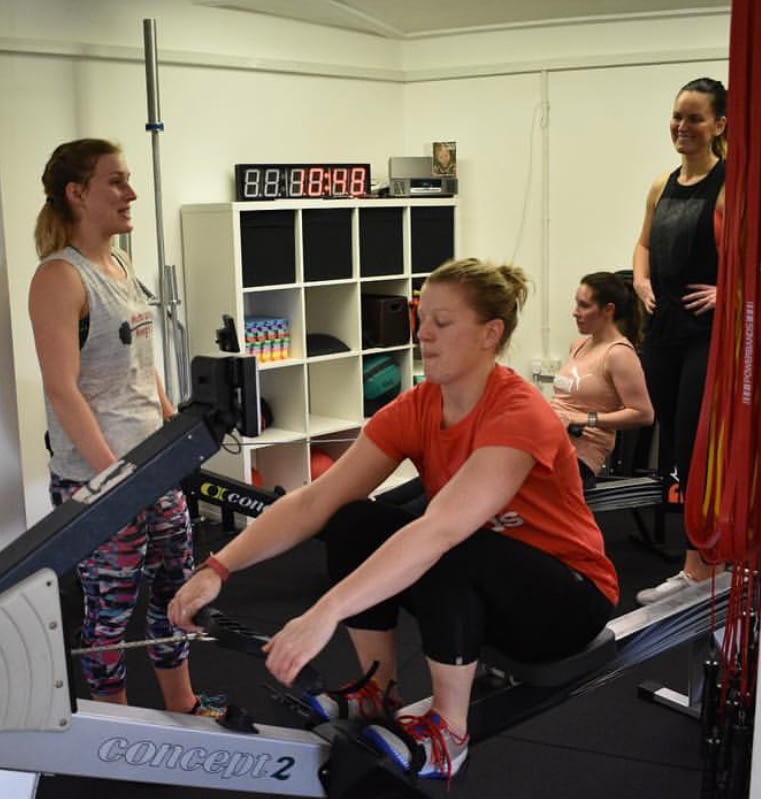 And the best part?
Choosing my own hours, and being able to take my son with me to some classes. I work primarily in the late afternoon and evening, so getting big chunks of the day at home is brilliant. I feel at the moment I've got a lovely balance of time at home with my son alongside my working hours. I also appreciate the positive feedback from my clients, knowing it means that all my hard work and determination has paid off.
What are your top three business goals for the future?
To move to a bigger unit and possibly take on a secondary coach.
To increase traffic through my website – I'm not really savvy with websites, and I rely heavily on social media.
To provide classes for toddlers and children.
What's your top marketing or social media tip?
Be true to yourself. I want people to feel like they are already familiar with the studio and with me when we first meet.
How can people find out more about what you do?
My business social media pages. Instagram is where I post most of my pictures, although it does also link straight through to my Facebook business page. I do have a website, but it does need an update to make it look fresh again.