Joanne Coates is a Yorkshire born-and-bred photography superstar, who has won numerous awards, exhibited internationally and contributed to national newspapers, VICE and the BBC. Here she talks about overcoming difficulties at the beginning of her career, juggling a full slate of work and Lens Think, her social enterprise.
What's the story behind your business? How did you get started?
I grew up in a really remote area of North Yorkshire, leaving home at sixteen to work away. I had a difficult time, sadly losing my best friend to cancer at a young age, and I went off the rails a little. I was really struggling but managed to turn my life around. I travelled the world, gaining work experience with international brands – and in London as well.
After such a hard time for a variety of reasons, I was determined to overcome what I had been through. I set my sights high, and managed to secure a place at my dream university, studying Fine Art and Photography. In 2012, during my Foundation year, I was awarded a Metro Imaging Portfolio Prize, a Magnum Portfolio Review and an IdeasTap Innovators Fund award. Upon graduation, I was awarded Magenta Flash Forward Top 30 emerging talent in the UK for 2016. I started working for an international art fair in Amsterdam, but it all felt wrong. I had left home so young and I felt that I really needed to connect with my rural roots.
At the age of 25, I was commissioned to document the fishing industry for six months on Orkney, in Scotland. After that I was lucky enough to be one of the artists for Hull City of Culture, and with that I decided that I would finally move back home. I was really nervous, as the industry is very London-centric, but I never enjoyed living there. My photographic work is about rural issues, and I work a lot with businesses. I was told by industry professionals that I was "throwing it all away" by moving back home. I managed to be published in various magazines, journals and blogs though, and I've  become a regular contributor to the BBC. I've also shown work internationally and worked for major newspapers including The Guardian, The Telegraph, The Yorkshire Post and The Times.  
Alongside this, I work with rural businesses and photograph weddings. It's a real variety of commissions, but what drives my work is my unique style and ability to tell stories.
I also run a social enterprise called Lens Think; we work with arts organisations and charities. The aim is for more diversity in the Arts.
 I feel very lucky to be able to run these businesses in this day and age. Despite going through challenging times, I've really come out the other side.
What's a typical day like for you?
A real variety! You can find me working on a trawler in the North Sea, doing a photo documentary for international press and publications; getting sent to make portraits of lovely people like Judi Dench; working with charities to make real changes across the Arts; teaching photography workshops to young people in marginalised communities; working with local businesses; photographing weddings – or catching up with the back office bits that keep my business running but aren't quite as interesting! I have three businesses in total, so my days are long, and I only just manage to take one day off a week. It's really tough, but I love what I do. I travel lots, but I always make sure to fit in a wild swim in one of my favourite Dales locations and spend time with my Border Collie puppy, Glen.
What's the toughest part of running your own business?
The Arts is a very competitive industry, so I've had some really difficult times. I see it as, we are all different and so there is more than enough room for different businesses. I love working all over the UK, but I love to work across Yorkshire especially. Barriers can be tough, but they won't stop me. I see them as ways to show that I'm more unique.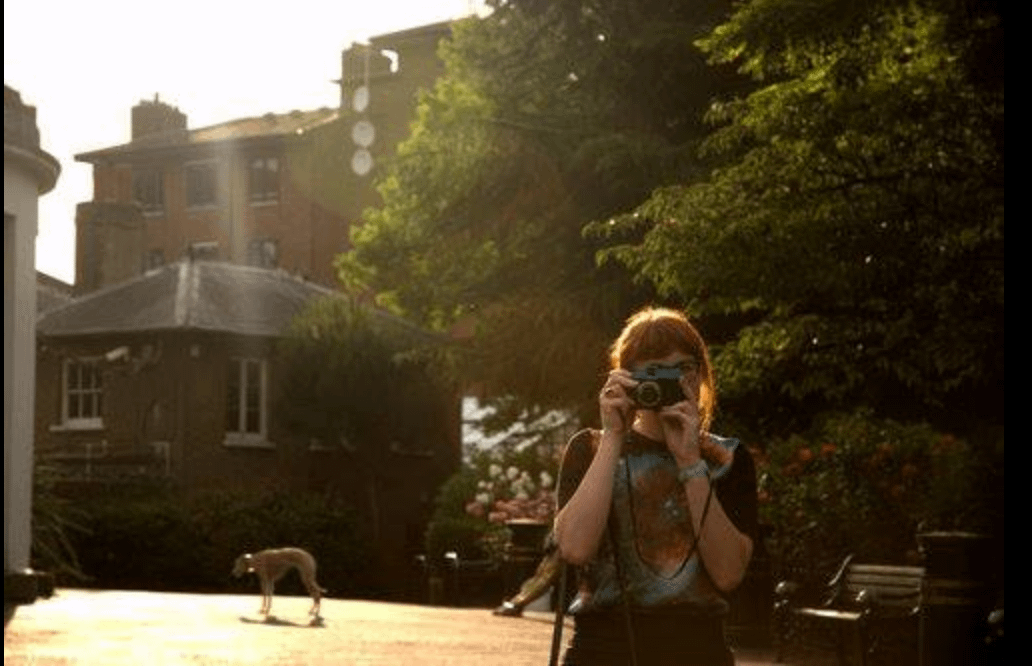 And the best part?
Managing to incite social change with my work. I've worked with the NHS, Sail Creative and Newcastle Careers on a huge billboard campaign across the city; it was lovely to collaborate and to see my work up there, making changes. I do what I do to tell stories that might not otherwise be heard. Hearing how the work has changed people lives is definitely a lovely part. 
What are your top three business goals for the future?
– Work for more international publications
– Work with more local businesses
– Make real social changes with my work across the UK
What's your top marketing or social media tip?
Be genuine. Perhaps social media's main use is for selling, but at the heart and very core of your business is a reason for why you are doing what you are doing. My business is all about social change and storytelling, so I focus on these issues.
How can people find out more about what you do?
Get in touch! You can call me on 01969 625106, or email me on hello@joannecoates.co.uk. If you would like to hear more about what I do, I was lucky enough to be featured on BBC Radio Four's Snapshots.