Along with her husband, Kat Hunter has recently relocated back to Richmond. They are now realising their dream to set up and run a business together with Let's Drive Electric. Here she talks about the appeal of going electric…
What's the story behind your business? How did you get started?
We sell high-quality used cars that can drive tax-free with zero emissions; either fully electric cars (like the Nissan Leaf) or plug-in hybrids (like the Mercedes Benz C350e). We also source cars for customers, as well as keeping cars in stock. It started when we returned to Richmond from an overseas posting with my husband's job and looked at our options. Setting up a business has always been something we talked about. I did a business studies degree when I was at university and he has been a senior leader in the education sector for 20 years.  It was my husband's passion for cars that led us to look at electric cars and then we saw the incredible growth that's taking place in this sector at the moment.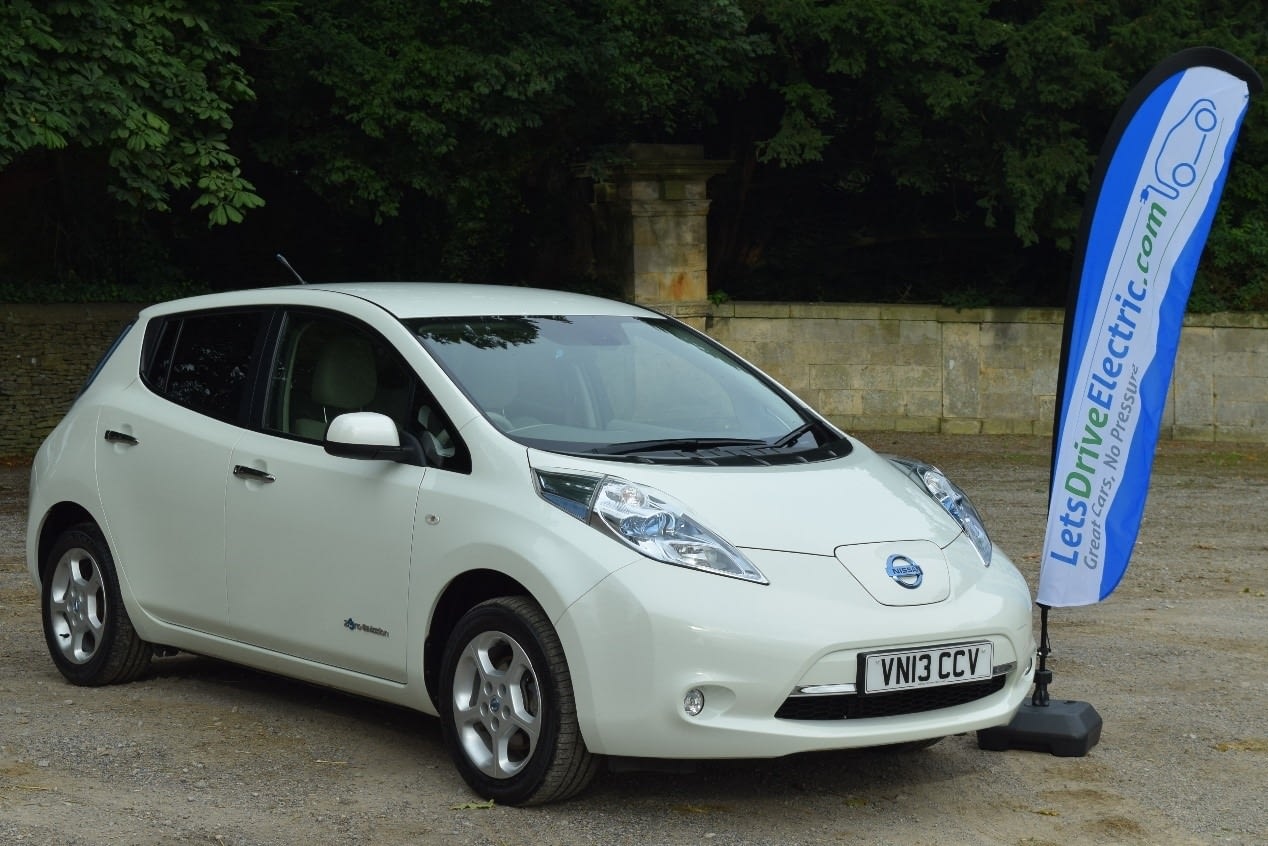 If people switch to cars that can drive on pure electric power, they can do the school run, the commute, the shopping etc. without burning any petrol or diesel. That's great for the local air quality and great for your wallet too! If you do longer trips, up and down the motorway, then a plug-in hybrid can do the local journeys electrically and the long runs on petrol power. A pure electric car is great as the second car in the household, doing all of its driving with zero emissions. We also help customers to get a fast charger installed at their home so that their car is always 'full' when they get in.
What's a typical day like for you?
In a word, 'varied'! I focus on the marketing and my husband deals with buying and selling. We have spent a lot of time and effort establishing a presence on social media, which is producing some promising leads.
What's the toughest part of running your own business?
The uncertainty! Having come from a salaried role, the lack of a guaranteed wage at the end of the month is daunting at times.
And the best part?
The freedom and the excitement of building something from scratch. The variety and the learning curve, too!
What are your top three business goals for the future?
To establish a reputation for outstanding customer service that builds trust in customers – used car sales has a poor reputation and we want to change the experience for people. Also, to establish a presence in the region as the place to go to for a used car that can drive on zero emissions. Thirdly, to increase the amount of stock we are able to hold at one time, to enable customers to see the widest possible sample of zero emissions cars.
What's your top marketing or social media tip?
Keep it up, little and often, so that you build visibility and develop trust in your brand.
How can people find out more about what you do?
The best place to start is at our website, LetsDriveElectric.com, and then have a look at our Facebook page. Also feel free to drop us an email at info@LetsDriveElectric.com if you have any questions about electric cars and plug-in hybrids.