Combining her hobby with the freedom of being her own boss was one of the key motivating factors for this Dales Business Woman. Read on to find out more about  Kath Hume, the face behind the specialist local woollen brand.
What's the story behind your business? How did you get started?
The Wensleydale Longwool Sheep Shop was established in 1989 and sells its own "Sheep Shop" brand of rare breed Wensleydale Wool which is spun, dyed and finished all in Yorkshire by craftsman of the woollen industry.
I heard through a friend that the business was for sale back in April 2016, at the time I was working for the NHS as a GP Practice Manager and whilst very happy in my job, was really tempted by the opportunity of owning and running a business, which could combine my project management skills with my passion for knitting and all things crafty.  Six months later my husband and I were opening our new shop having relocated it from Garriston just a couple of miles out of Leyburn.  Shortly after opening the shop we launched our online store which my husband created and manages.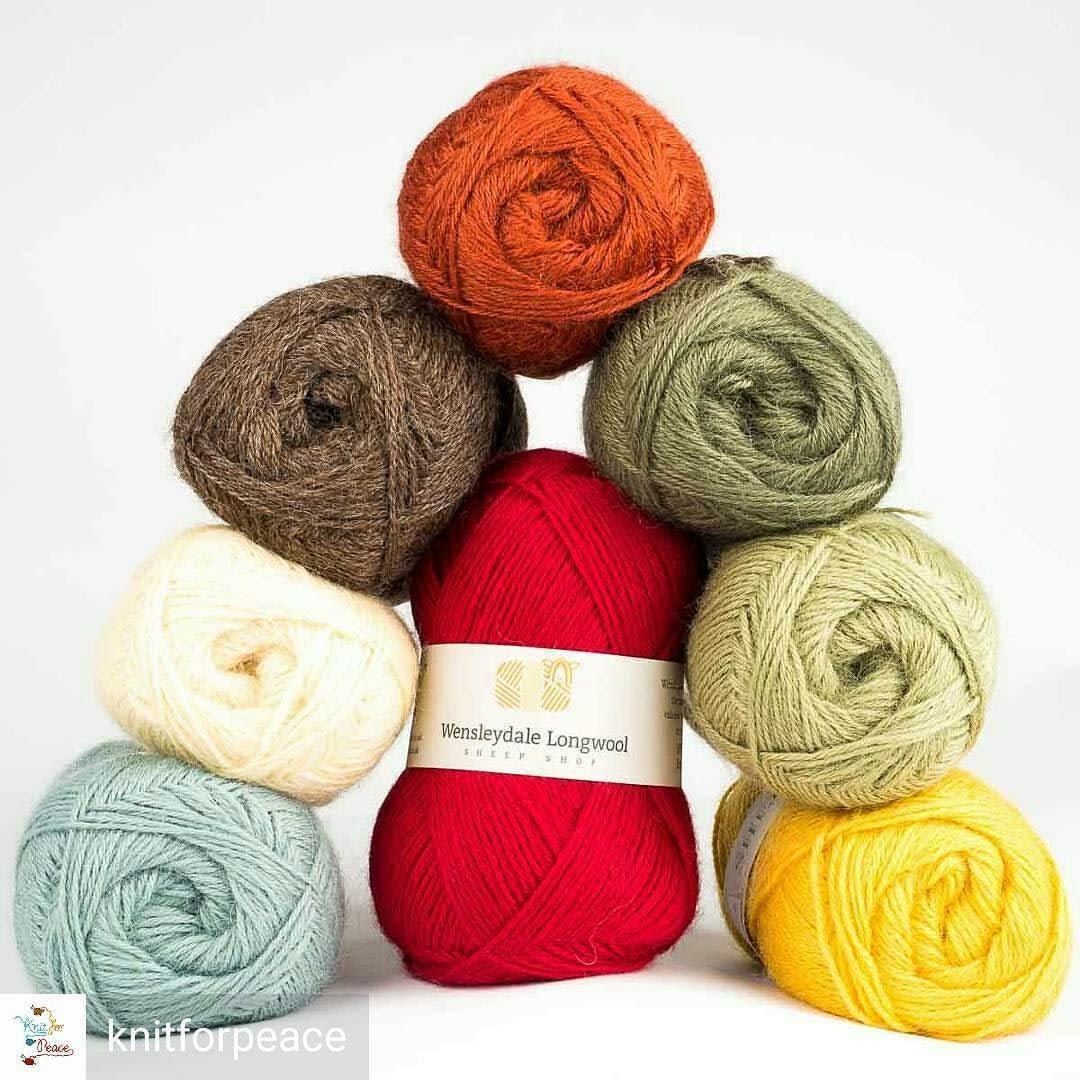 What's a typical day like for you?
The shop is open from Tuesday to Saturday throughout the year and the day starts with packing customer orders placed on the internet overnight, speaking to customers instore and on the telephone, managing stock levels, working with our spinners, dyers and finisher to ensure sufficient stock of wool in a substantial range of colours.  We also sell beautiful hand-knit garments commissioned by customers, these are knit by local ladies, the garments are finished off in the shop by my assistant Ruth, who was one of the previous owners of the business, or me.
Currently we do around a dozen specialist yarn shows over the year which take a lot of organising and take us all over the country to showcase our products.
What's the toughest part of running your own business?
The toughest part of running the business is trying to fit everything in, the autumn and spring are particularly busy with several shows very close together so it's a case of prioritising things to ensure that everything happens when it should and deadlines  (like the VAT return) are met.
And the best part?
Being your own boss is great and such a joy when customers come and show us what they have made with our wool, some return year after year for more wool or garments because the product is so lovely and wears well year after year.  Knitting has become popular again and it's a joy to be able to do something that I enjoy every day and not just as a hobby.
How can people find out more about what you do?
Call and see us in the shop or check out our online store, we also have a regular newsletter. We love to share what we do online and encourage customers to post on our social media.