After 22 years of working for a high street chemist, Louise Lewis took up the challenge of self-employment and started a business. With never a quiet moment, this Dales Business Woman talks through all of the different facets of her job and how she plans out her days.
What's the story behind your business? How did you get started?
After spending 22 years working my way up in a very well-known high street chemist, the opportunity came up for me to take redundancy and start out on my self employment adventure.
With my retail background and determination to put my business ideas into practice, I enrolled on a Jane Means gift wrapping course. I have always been creative and the idea of starting a creative business was hugely appealing. I spent time researching what really is quite a niche service and launched my business in 2016. To stay connected with people while I was getting started, and to grow an audience, I became an Independent Phoenix Trader (now Flamingo Paperie) selling cards, gift wrap and ribbons. This was a great opportunity for me to advertise my workshops, which I initially ran from home.
From a chance meeting at a networking event, where I mentioned I was looking for small runs of branded gift wrap and tags to use in my business, I now print short runs of high-quality branded wrap, and make bespoke giftbags and tags for designer makers and small businesses.
I currently run my gift wrapping workshops at the Garden Rooms At Tennants, in Leyburn. I have new venues and courses coming soon.
As well as running the gift wrapping business, I am the hostess of the Chic Vintique Craft & Vintage Fairs in Richmond and Stockton, plus the Home Front Vintage Fair, which is part of Leyburn's 1940s weekend. I also fit in being a virtual assistant for a Stockton based yarn store.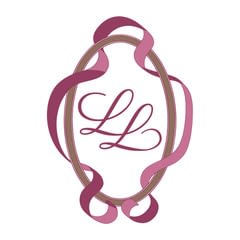 What's a typical day like for you?
I carefully plan a week to take in to account what kind of events are coming up, whether they may be workshop or fairs. Month to month I plan my social media content and use scheduling apps to help me, both for my businesses and for my virtual assistant client. I aim to complete all correspondence in the morning, which is my most productive time, and that then leaves my afternoons to try new wrapping techniques, prepare a workshop, visit a new venue or read up on anything new.
What's the toughest part of running your own business? And the best part?
Of course, working from home has many pros and cons. It's been great over the summer as I have been able to work in the garden – however that also means it can be very easy to get dragged into household chores!
What are your top three business goals for the future?
My aim for the next three years is to be the go-to person for gift wrapping in the North. I am planning new gift wrapping and creative workshops, working with some very talented people. I also have plans to launch a gift wrap subscription box. In terms of the business wrapping, I would like three new clients per quarter, and I have plans to work with a visual marketer to inspire small businesses.
What's your top marketing or social media tip?
My biggest tip would be plan, plan and plan. Without a clear plan it is so easy to work in your business rather than on your business, and it can lead to being overwhelmed. I have a saying that has carried me through from my employed days to my self-employed days: 'If I always do what I've always done, I'll always get what I've always got'.
How can people find out more about what you do?
You can find out more about gift wrapping and my events by visiting my website, or by giving me a call on 07702160167.