Maxine and Alexandra are the mother and daughter owners of Phoebe & Noah, a company that makes bespoke bunting for all occasions. With the business having been launched in December 2017, the pair talk through the early days of expanding their hobby into a business, and how they manage to juggle it around their other commitments.
What's the story behind your business? How did you get started?
We are Phoebe & Noah, a mother (Maxine) and daughter (Alexandra) duo who make beautiful bespoke bunting for all occasions.
Our company is named after our beautiful children and grandchildren, Phoebe and Noah.  Our little love Phoebe is the first born and is four years old. Noah is her cheeky baby brother who turned two in October 2018.
Maxine is a newly-retired Executive Head Teacher, who still does the occasional bit of work in local schools. Alexandra is a part-time physiotherapist, who works within the NHS and the private sector. We both have a very strong love for bunting and crafting, and have done for many years.
Maxine studied arts alongside her teaching degree and enjoyed passing down her knowledge and skills to Alexandra when she became old enough to learn.
As a part-time hobby, we have made bunting together for many years, giving it away as gifts for birthdays and new-born babies, as well as supplying it for children's birthday parties, weddings and christenings.
After Maxine retired in the summer of 2017, we spent many late nights discussing and planning out how to take this part-time hobby further. In December 2017, Phoebe & Noah was officially launched.
What's a typical day like for you?
After an early start and doing the school run, a typical day at Phoebe & Noah HQ consists of checking through emails, as well as the order book, and Facebook and Instagram messages. The sewing machine then makes an appearance, and away we go while Noah has his morning nap. The majority of our work then gets done in an evening when Phoebe and Noah are snoozing. We work across two bases at the moment so a lot of transporting of goods takes place on a day-to-day basis. If we aren't together, we speak on the phone throughout the day about things that need to be done that particular working day.
What's the toughest part of your job?
Probably the toughest part of running Phoebe & Noah is the busy times we get at certain periods of the year such as Easter, Hallowe'en and Christmas. It's hard work trying to balance the business, the children, our other part-time jobs and, of course, our social lives. Working separately is quite difficult, so we are looking forward to having one base in the near future.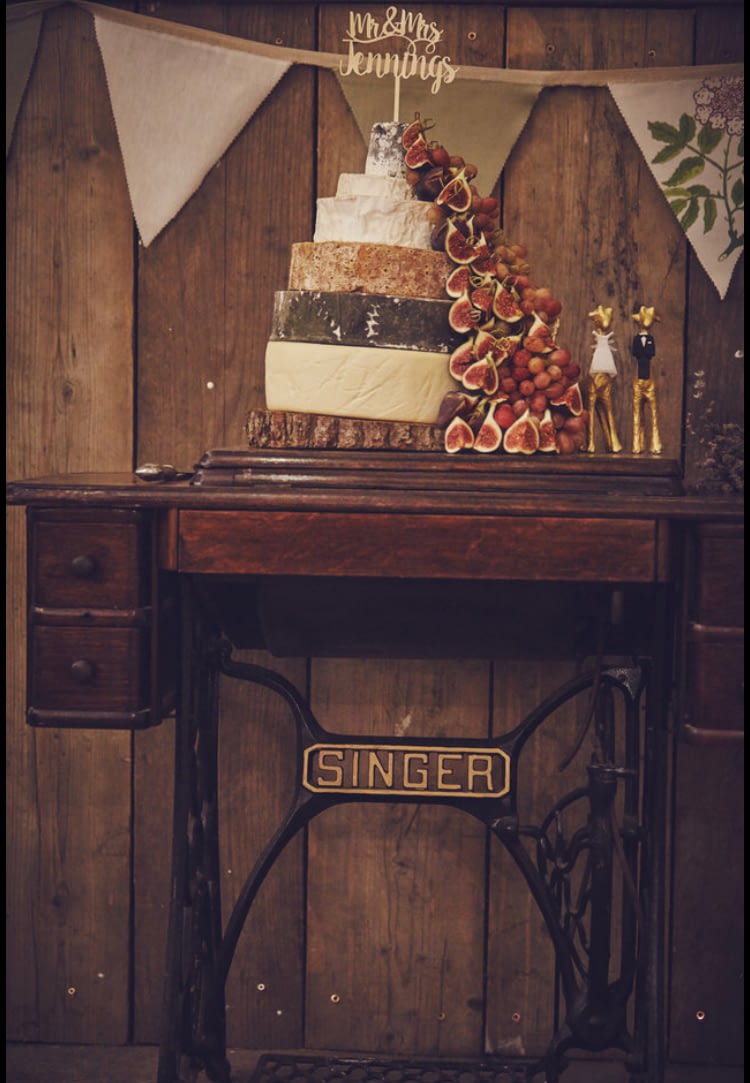 And the best part?
The best part of running Phoebe & Noah has to be the flexibility. We are incredibly lucky that we get to do something we love and that we are able to work it around our family and other commitments.
What are your top three business goals for the next 12 months?
1.     Expanding our customer base. We have been so lucky over the last 10 months to have had such amazing support locally, and we would like to say a huge thank you for this.
2.     Completing our new sewing room/office. We are very excited to have a room just for us and all our beautiful fabrics and bits and bobs.
3.     Expanding our brand: our main item will continue to be bunting, but we are discussing what other items we could offer our lovely customers and what they may love to see.
What's your top marketing or social media tip?
We feel great communication should be at the heart of a good business and product. Keeping in regular contact with your client base is something we try to do, posting regularly on social media and ensuring a timely response to any enquiries we receive.
How can people find out more about what you do?
To find out more about what we do, please feel free to drop us an email at phoebeandnoah@yahoo.com. Take a peek at our Instagram page, and if we can help you with anything then drop us a direct message. We are also on Facebook, so please have a look and send us a private message if you want to discuss any potential orders.