Michelle Stead has been providing virtual administration services to clients since the end of 2017, but her administrative experience stretches far beyond that, from Devon to Darlington and in sectors as diverse as construction, foster care and cattle! As well as handling a diverse portfolio of work, Michelle is studying for a degree and ensuring her family is a priority. Here she talks about how far she's come personally and her plans to grow her business during 2019…
What's the story behind your business? How did you get started?
I have worked in various admin roles over the years across a broad spectrum of industries, from living in Devon and working for The Exmoor Pony Society and Dexter Cattle Society, to working in big engineering and construction firms in Darlington.
In 2012 I was approached by a lady I used to work for who was setting up her own independent fostering agency and wanted me to manage the office for them. I accepted, and really loved the role and the opportunity to help shape the agency as it grew over the years. The agency was managed by a husband and wife team and we formed a very close working relationship, which I valued highly, as well as the friendships I made with the foster carers.
The managers decided to retire at the end of 2017 and at the time I had not long started studying for a degree in Psychology and Sociology, via distance learning. I had heard of virtual assistants and started to wonder if I had the guts to strike out on my own and set up a business. It would give me a lot more freedom to fit things around my family and be able to structure my studies better. I've never had a lot of confidence in myself but underneath I have a steely determination and as I had planted the seed, I couldn't stop thinking about it.
When I approached the new management of the fostering agency, we struck a deal that I would start my business and they would become my client – it was the safety net I needed to make the jump, with a ready-made client!
Over the year my business grew, along with my confidence, and it came to a point at the end of 2018 where the fostering agency decided they needed someone in the office full time. I knew at this point I wanted to grow my business and there wasn't a chance I could go back to being employed, so we parted ways. It meant a big loss in income and it really was a risk, but deep down I believed I could do it and thankfully, things have continued to grow and I now have a regular client base.
I am very open about the fact that I have struggled with depression over the years and have had some extremely low points in my life. When I look back now at how far I have come, I am so proud of what I have achieved and how I am creating a better life for my family. If someone had told me 10 years ago that I would be running my own business (and doing well!), I would have laughed in their face!
What's a typical day like for you?
What I love about being a VA is that no two days are the same – I can be doing anything from creating social media content to online research, designing newsletters, data entry, managing emails or creating marketing materials in Canva, but I do try and keep a bit of structure as I can easily become distracted. While working at home means I could sit around in my pyjamas all day with the laptop on my knee if I wanted (which isn't really me!), I always make a point of being 'work ready' as it gets me in the right mindset.
What's the toughest part of running your own business?
I think anyone who works at home would agree that it can get lonely and, although I love my own company, I sometimes miss the office banter and having people to bounce ideas off. When the moments of self-doubt creep in, as they inevitably do when you run your own business, it can be hard to pull yourself together, but that's where groups like Dales Business Women really help as they are so supportive. You also realise that most business owners go through the same ups and downs.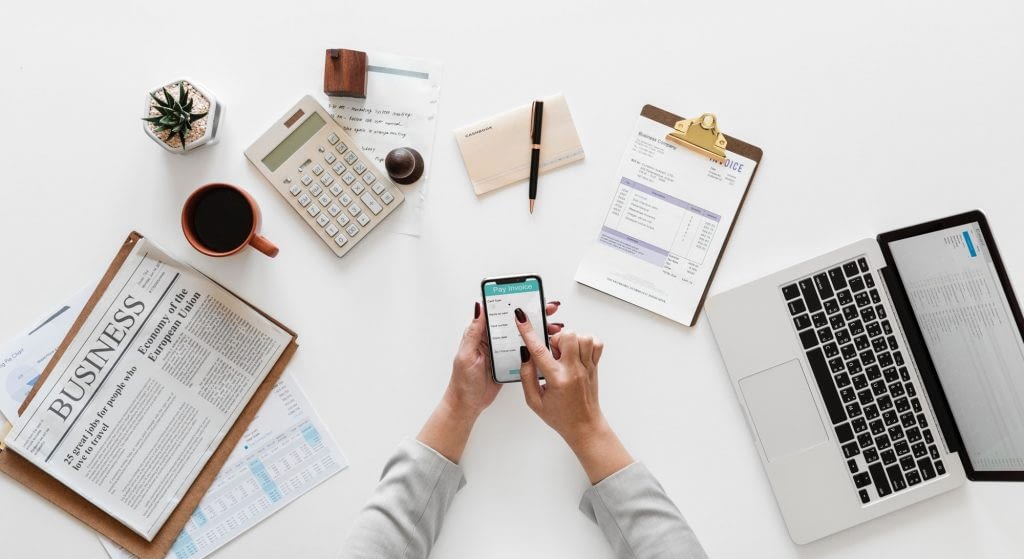 And the best part?
There is so much to love about running your own business! For me, it's the freedom to be able to decide my own routine and fit in around my family. It's being able to phone a friend and just go out for coffee on a whim (although I still feel guilty!) or decide that I'm going to give myself a couple of hours off and make a card. I love working for such a variety of clients across different sectors too – after working in the same environment for a number of years, I felt I had become a bit stagnant, so it's really refreshing to be learning new things all the time and being able to expand my skills.
I've also learned a lot about myself and I have come to realise that I'm a lot more capable than I give myself credit for, and that you really can achieve anything you put your mind to.
What are your top three business goals for the future?
I would like to continue to grow and eventually be in a position where I can take on an associate virtual assistant and increase the services my business can offer. However, I would still want to maintain the close relationships I have built with my clients and still provide a personalised service.
I love learning so I want to continue to build on my knowledge, especially around things that allow me to be creative. I also run a cardmaking business (when I have time!), so I would love to learn more about graphic design so I can use those skills across both businesses.
I'm not sure if this would be classed as a business specific goal, but I would like to grow enough to give my family a comfortable life – and enable us to buy a house by the sea! 
I also want to be a positive role model and inspiration to my 11-year-old daughter. I want her to grow up believing that, with hard work and focus, she can be whatever she wants to be.
What's your top marketing or social media tip?
Always be yourself and be authentic – work on building relationships rather than just selling. Let people get to know the real you, and why you do what you do, and everything else will follow.