Susan Baty-Symes is a keen new podcaster, passionate about promoting both the businesses and beauty of Yorkshire. Read on to find out what Susan's plans are for her podcast, Inside Yorkshire, in the coming year, as well as how she fits it around her other work commitments.
What's the story behind your business? How did you get started?
I launched my podcast in July this year after deciding that I wanted to promote the area I live in and the people and businesses that flourish here. I am interested in learning more about local Yorkshire folk who have lived here all their lives, and also what has drawn incomers, like me, to move here from outside of the county. I never cease to be amazed by the tales I am told by the people I meet, and I like to think it will be of interest to others too. Another side to it is the social history aspect of recording life as it is now. Some characters I have known have passed away taking their stories with them; I only wish I could have begun recording sooner.
It all began with me watching a webinar about podcasting and realising that this could be a way to record and broadcast some of these stories, so I decided to enrol on a course to learn more about it. I did that in February and I came away fired up with enthusiasm to get started. There was a delay due to me spending a month out in Australia but once I returned I set to and began planning the podcast. I bought the equipment and began arranging and interviewing for the launch episodes and making decisions on the naming and design of the podcast. I now record one each week and we currently have over 20 published on iTunes and Stitcher, listeners in 24 different countries and around 1,800 downloads so far. Not bad for a small podcast with the majority of the episodes based in the Dales!
What's a typical day like for you?
No such thing for me, I'm afraid! I am a Mencap support worker and I work on a rotating shift pattern. I fit my business around this and I am also a respite foster carer… Life can be quite busy.
What's the toughest part of your job?
The unpredictability of interviewees; I can arrange an interview in order to have one for the following week only to have someone postpone it. This then means I have to rearrange, at short notice, to bring another episode forward to fill the slot. It is challenging fitting this around my other work commitments.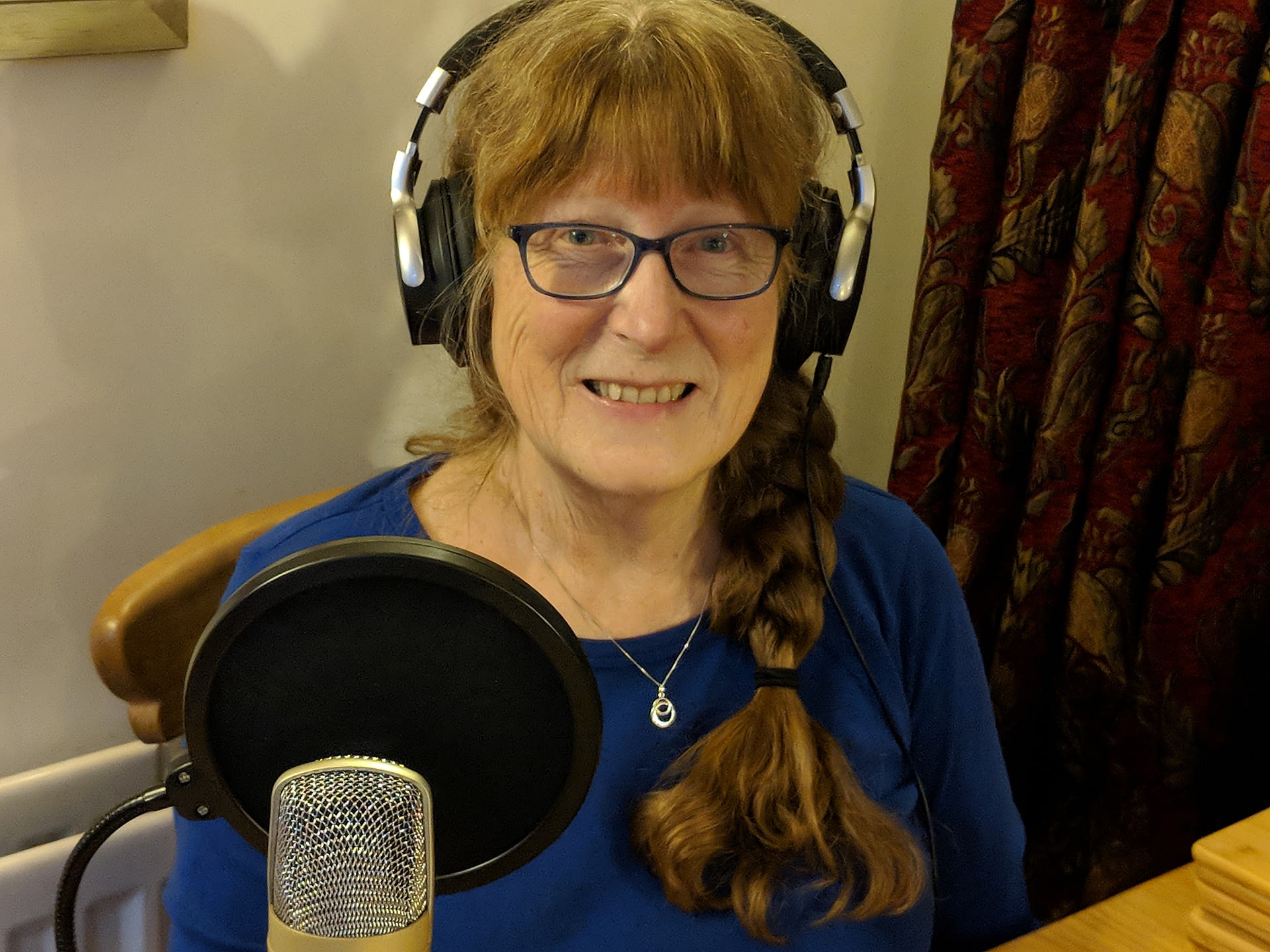 And the best part?
The amazing people I meet and talk to. Often the best stories are told after I have turned off the microphones – I still haven't got the knack of leaving the recorder running at the end of the interview and consequently have often kicked myself for not recording it all!
What are  your top three business goals for the next 12 months?
1. Monetising the business. At the moment I am financing the editing and hosting and not making anything from it to cover costs.
2. To learn how to edit the recordings myself so that I can be more involved in the creative side of the business and also reduce the running costs.
3. To incorporate video into the production – we live in such an amazingly scenic area that there is a need to feature visual as well as audio recordings.
What's your top marketing or social media tip?
Facebook advertising is a good way to publicise when launching a business, but I have found that even if you target specific audiences this doesn't necessarily translate into the results that you want. However, Facebook live recordings and short videos get a much bigger organic reach.
How can people find out more about what you do?
Listen to my podcasts on iTunes and Stitcher – there is also a podcast player on my website. You can also like and follow me on my Facebook page, Inside Yorkshire, and I have two Instagram pages: @insideyorkshirepodcast and @susanbatysymes.